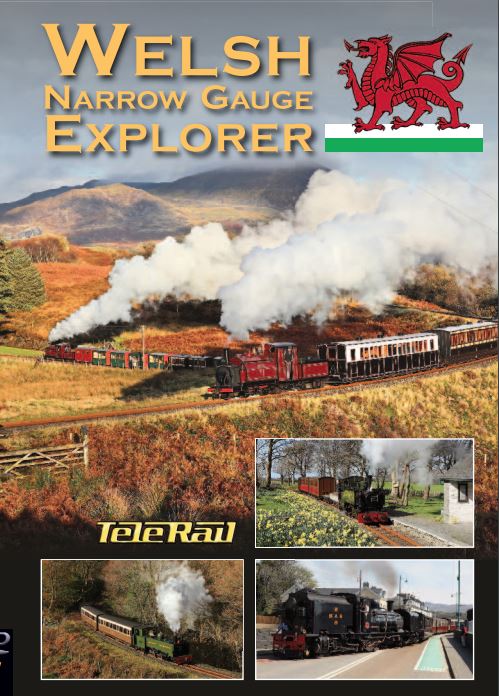 Tele Rail Explorer
A new and thorough guide to the most interesting railway hot spots today. From the highest line in the world to the mountains of Europe there's wealth of inspirational views of trains in the landscape.
Railfreight Matters
With so much variety of motive power and new flows it's time to get serious about Rail Freight in the way that only Telerail does. In this programme we will take a look at changes over the last few years in the Railfreight Industry including the introduction of several important new freight workings.
.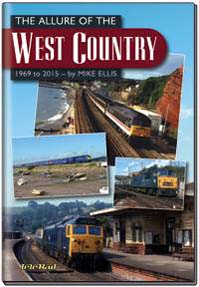 The Allure of the West Country
Mike Ellis has been travelling and photographing the Exeter to Penzance line for over 45 years and has seen a huge change in motive power from Warships, Westerns, Peaks, 31's, 37's,47's, 50's, HST's, through to the 57's,66's, 67's and also the Voyagers.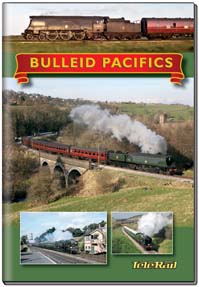 Bulleid Pacifics
2017 was the 50th anniversary of the end of Southern steam when the famous Bulleid Pacifics were withdrawn from BR service.
The Sight & Sound of Steam
We've had lots of requests for this special DVD that features, without commentary, the crème de la crème of steam action.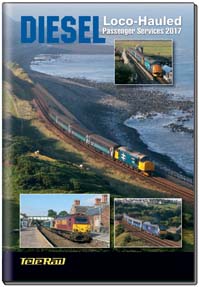 Diesel Loco Hauled Passenger Services 2017
With a shortage of available diesel multiple units over the last few years,diesel loco haulage has once again made a welcome appearance. This programme features all the main services operating around the UK in 2017.
Carnforth's Railway Heritage
The remarkable story of Carnforth Station in North Lancashire, where part of the famous movie Brief Encounter was shot. How the station grew and declined, finally to be restored into a vibrant heritage centre and working station.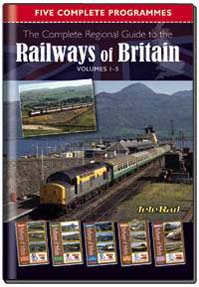 Railways of Britain Boxed Sets
Filmed in the 1990s, every part of the country is thoroughly covered giving a complete picture of rail operations in each region. Intercity, regional railways, and freight operations in each area are highlighted. Also included are references to private steam railway sites.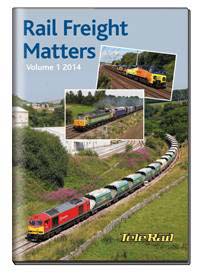 Rail Freight Matters
With so much variety of motive power and new flows it's time to get serious about Rail Freight in the way that only Telerail can!
Scenic Rail Journeys
In these superb DVDs we take a close look at all types of operations from local passenger, steam and diesel charter trains, as well as freight flows and everyday passenger movements along the whole routes.
50 years of the Class 47s
50 years ago nobody could have guessed that these locos would still be in front line service with several operating companies today.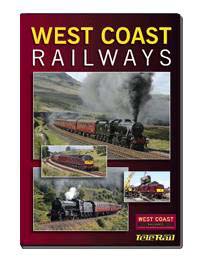 West Coast Railways
50 years ago nobody could have guessed that these locos would still be in front line service with several operating companies today.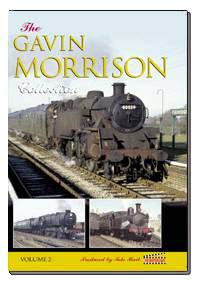 The Gavin Morrison Collection
Gavin Morrison needs no introduction to most railfans, however few people realize that as well as producing many famous books of wonderful photos he is also a talented film cameraman.
Railwaymen Reminiscing
Using newly discovered archive film and lots of interviews this important new series sets out to tell the story of what life was like for the men who worked on the railway with steam, from cleaners to controllers and footplate crews mainly in their own words.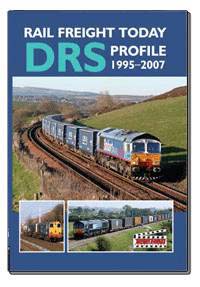 Rail Freight Today
The original Railfreight today series in two Box sets and also a look at some major freight players, complete with behind the scenes site visits, and interviews.
Vanishing World Steam
This wonderful series gives a real and thorough insight into the last countries where steam worked out its final days, with many titles concentrating on different areas of China.
Model Rail
Produced for Model Rail the most influential UK railway modeling magazine all titles benefit from the expert guidance of Model Rail staff.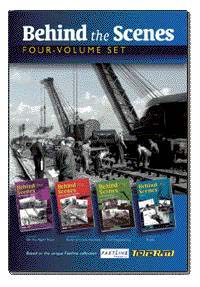 Behind the Scenes
Based on the unique Fastline collection, these films were created originally by the Photographic Unit of the Chief Civil Engineer of the LNER in York, and his successors on British Railways.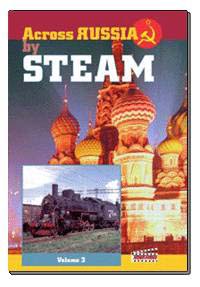 Across Russia by Steam
Ask most people what is the long distance train journey they would most like to undertake and the Trans Siberian is likely to be top of the list! This is a memorable experience at any time but with steam all the way is totally unique.
Military Railway
A rare and extremely privileged chance to look at detail in the day to day operations and important work undertaken by some of the UKs military railways.
Steam Railway Premier Collection
Introduced scripted and narrated by Nigel Harris these authorative titles give a fascinating insight into steam loco design and performance.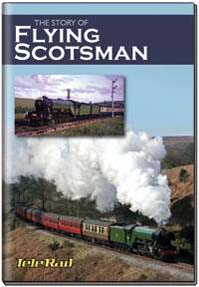 The Story of Flying Scotsman
Flying Scotsman, Surely the most famous locomotive in the world. We take a look at the loco's History and also a look after it's recent overhaul.
The Definitive Rail Freight Today
When the original Rail Freight Today series first appeared in 1989 it caused a sensation. Never before – or since – has anyone looked in such detail at the rail freight scene. Based on our original material shot 20 years ago for the Rail Freight Today series, now re-edited in DVD quality with a brand new script from acknowledged rail freight expert Paul Shannon, this is a great way to look back at an era of enormous variety.
Modern Traction Classic Archive
Railway Rarities contrasts early Modern Traction Classic archive of closed through routes and stations from the 1970's and 80's.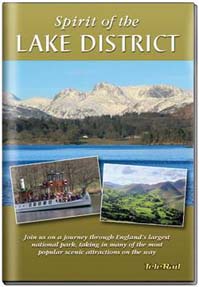 The Spirit of the LAKE DISTRICT
Join us on a journey through England's largest national park, taking in many of the most popular scenic attractions on the way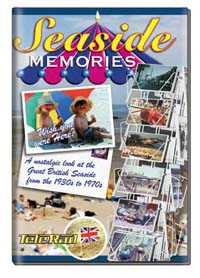 The Way We Were
A warm and Poignant account of everyday events filmed by ordinary people – showing what life was really like and capturing the spirit of each decade. Home cine films form this unique collection through the 1930s, 40s,50s and 1960s.